MK Clean Room Project Pvt. Ltd is the conspicuous name in the market today for in manufacturing wide range of Modular Clean Room Panels from Gujarat, India. Modular clean room panels are a popular choice for controlled environment facilities due to their ease of installation, flexibility, and cost-effectiveness. As a leading manufacturer of modular clean room panels in Gujarat, India, companies have the ability to deliver high-quality, customizable panels that meet the specific requirements of each facility.
Modular clean room panels are made from high-quality materials, such as stainless steel, aluminium, or PVC, and are designed to be easily installation on site which makes MK Clean Room Project Pvt. Ltd's an ideal choice for facilities that require quick and efficient installation, as well as those that require the ability to expand or modify the clean room in the future.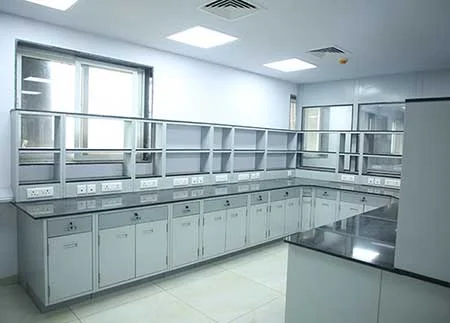 Get Free Quote
In addition to their ease of installation, modular clean room panels. offer a number of benefits to controlled environment facilities as in they are highly durable, resistant to corrosion, and able to maintain a sterile environment, making them proper for use in a wide range of applications, including pharmaceutical labs, healthcare facilities, and electronics manufacturing wherever applicable.
Modular clean room panels are also highly customizable, with a range of finishes, colours, and designs available to match the look and feel of the facility. This allows facilities to choose the best panel for their specific needs, whether it be for a standard clean room or a more specialized application.