Due to vast understanding and immense knowledge of this business, MK Clean Room Project Pvt. Ltd is involved in manufacturing, supplying and installing Clean Room wall Panels from India. The interpretation and requirement of a clean room insulation panels, clean room panels can differ from industry to industry and customer to customer, with each system being designed to fulfil the particular needs of the individual company.
We manufacture wall panels backed by expert and experienced professionals, during the manufacturing procedure this clean room wall panels are checked after each step of producing and before the final delivery to the customer.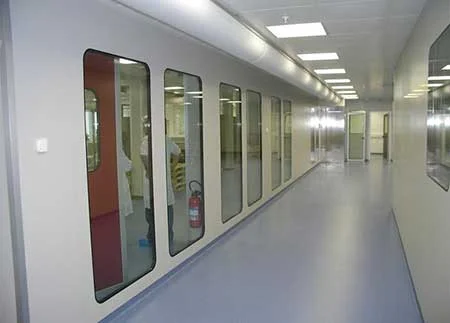 Get Best Price
Clean room wall panels must be incorporated into the planning and building of controlled environment facilities. They are critical to maintaining the order and cleanliness that are required for the handling and production of sensitive products including pharmaceuticals, biologics, and electronics.
The materials used by MK Clean Room Project Pvt. Ltd to manufacturer clean room wall panels usually have low particle production rates and are simple to clean which makes them leading clean room wall panels supplier. They may be tailored to fulfil particular needs and come in a number of materials, including laminate, stainless steel, and aluminium.
Utilizing clean room wall panels has several advantages, one of which is its capacity to reduce contamination, sustain the regulated atmosphere and even designed to meet stringent industry regulations and standards, such as those set by the Federal Drug Administration (FDA) and the International Organization for Standardization (ISO). The danger of contamination has decreased since we offer a continuous, smooth surface that is simple to maintain and further ensures that the products produced in these facilities meet the highest quality standards.
In addition to their functional benefits, clean room wall panels manufactured by us also have aesthetic appeal. They are available in a variety of colours and finishes, and they can be designed to match the aesthetic of the facility as per the requirement like Clean Room Wall Panels Gujarat, Clean Room Wall Panels Hyderabad and Clean Room Wall Panels Mumbai.